Amazon: Changes on the Horizon…
---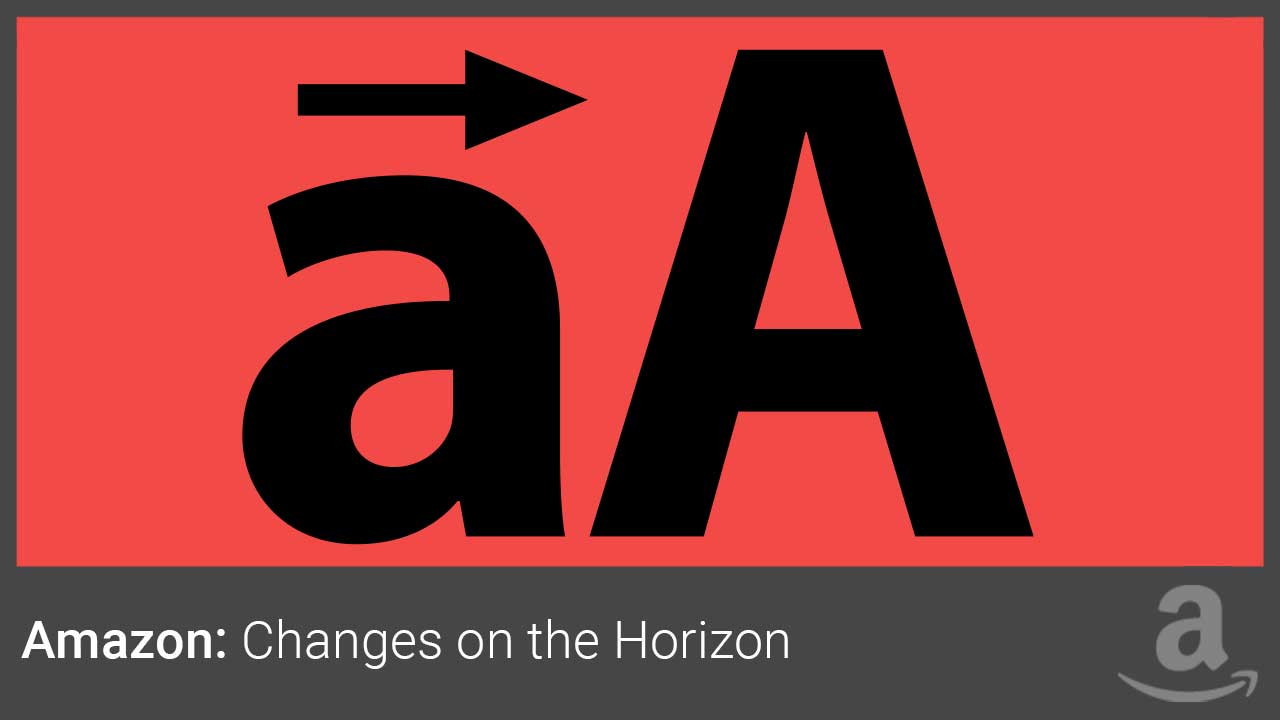 Having watched the entrepreneurial revolution that's been taking place on Amazon over the past 2 years I can't help to wonder if changes are on the horizon.
Savvy Entrepreneurs have made their millions by utilizing the amazing sales platform that is Amazon to launch a complete brand that in the real world would take years and a large investment to build up.
Courses like Amazing Selling Machine have taught thousands of people to do the same and their success again speaks for the power of the Amazon platform.
The last figures that were collected show ASM students are generating over $100million per year in revenues. When I start to think about just what those businesses are worth as assets now that's probably somewhere in the region of half a BILLION dollars – that is absolutely staggering and hard to get my head around.
However… the world is waking up to the fact that money is being made on Amazon and more and more sellers are starting to enter the marketplace.
So… what does this mean? Is it too late?
Well no it's not too late, in fact it's a great time to get started right now. But it does mean that only those who follow the right business model will be successful in the future on Amazon.
People who transition across from eBay without changing the way they operate will not be successful, the saturation will just bleed them dry.
To be successful you need to build a brand which over time offers a range of products with a great reputation and customer service. These are the businesses that Amazon will protect in the future and that they want on their platform. All the rest will be left to fight it out for themselves for the scraps.
So there is no doubt that at some point in the future Amazon will have to respond to this influx of sellers and change the way it operates. It will have to change the way products are ranked in the search results and the way feedback is collected and products are rated (to crack down on fraud and negative attacks by rival sellers).
We may also see a change in the effectiveness of all the methods that Amazing Selling Machine teaches to launch your products quickly and with big results.
But this is all still a way off… I don't think it will get to the saturation levels that would force Amazon to change for another 2 to 3 years, so the way I see it – that is the period we have to build our business to the level where we would be protected from these changes.
So….. NOW IS THE TIME to get started and launch your business on the right track, moving forward at high speed and the best way to do that is by using proven methods that are working right now and with the support of a community of like-minded people.
If this is a business you are interested in and you want to make changes to your life, whether they be for financial freedom or just to have more time available to do what you want then I urge you... don't procrastinate… make that change NOW and get started.
"How to Fire Your Boss and FINALLY Release the Secret Entrepreneur inside... so you can take back control and own your future... without having to jump in at the deep end and quit your job (until you're ready of course!)"
We'll show you the 3 Most Powerful Secrets we've figured out over the past 10 years… to start your own business… and achieve REAL freedom… not just FINANCIALLY… but also to give you TIME… FLEXIBILITY… and CONTROL