ASM Live Event Review – Las Vegas
---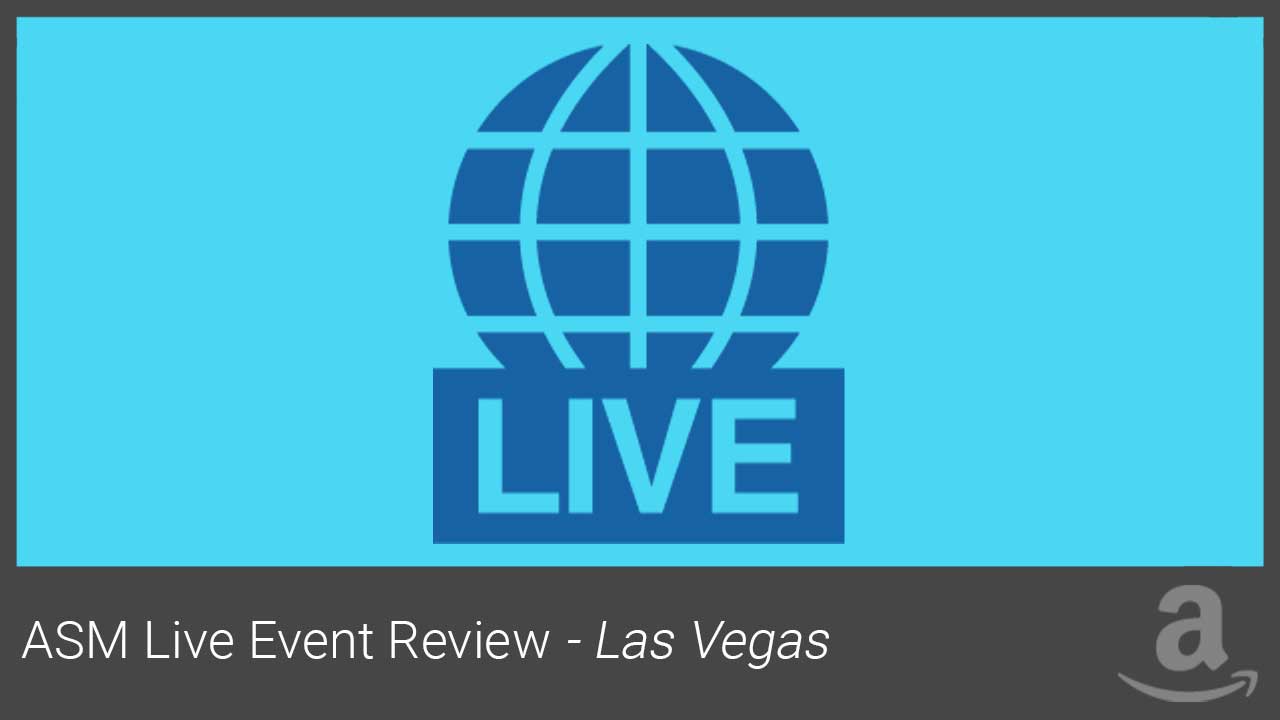 An often overlooked part of the Amazing Selling Machine program is the 3-day Live Event.
The last ASM event was quite simply EPIC and I thought it would be a real insight for those of you thinking of joining to see what went on and what you can expect from the next Live Event.
Now understandably the main focus at the start is on the 8-week web class as that is where the base knowledge for the program is learned.
The live event really comes a little way into the process, and takes place 2-3 months after the start of the program. By this time you should be well on your way to bringing your product to market, if not already have it at the Amazon Warehouse.
So the idea of the Live Event is to discuss advanced strategies, tactics and topics to move your business forward and grow.
Las Vegas, July
The last live event just took place a couple of months ago. It was held at the Venetian in Las Vegas during July and was the Live Event related to the student intake in April. There was however not only students from the April intake in the room, but also past students from previous intakes.
The first thing that I found really impressive was the sheer scale of the event. There was approximately 2,700 people who attended the event and to see all the tables lined up in this huge room was staggering.
Then there was a very impressive looking stage at the front with giant screens either side to ensure that everyone in the room could see what was going on.
Cameras were everywhere, being operated by the professional production company that was brought in to Live Stream the event for students who chose not to travel to Vegas and also to capture the footage ready for the videos that were produced for students to watch back the event at a later date.
This really was a very professional operation and I'm sure everyone who attended or watched on the Live Stream couldn't fail to be impressed.
Day 1
They kicked off the event in style with a bit of showbiz by dimming the lights and Jan Rouven, an Illusionist from the Riviera Hotel & Casino Las Vegas, performed part of his show before culminating in his final illusion which was to present seemingly empty boxes and the next thing we know both Matt & Jason are appearing out of the boxes to rapturous cheering and applause from the audience.
After an introduction from Matt & Jason on what to expect from the 3-day event and how to get the best from it the first speaker was introduced to the stage. This was Ezra Firestone, one of the foremost experts on Amazon & Facebook Advertising who gave a packed presentation on how to use Facebook Advertising to sell physical products.
This was a really inspiring talk and was to be the first of many such sessions over the course of the next 3 days.
Other notable speakers during Day 1 were Jason Fladlien who gave a presentation on how to optimise your Product Listing to get the best conversion rates, Ryan Moran who set out a roadmap to building a $1million ASM business on Amazon in 12 months, and Todd Herman who is a world renown Performance Coach and gave his presentation on how to increase your own personal performance in your business and how to focus on what's important.
There was also a great session which was a panel of six successful ASM students (who had revenues built up of between $70k and $280k each per month!). The panel answered and debated questions submitted by the ASM community and was a great insight into some knowledgeable people.
All in all, Day 1 really kicked off with a bang, and I couldn't wait for Day 2 to start.
Day 2
The highlight of Day 2 for me has to be the session with Robert Kiyosaki the author of Rich Dad Poor Dad. One of the most sought after speakers in the world, the energy from his presentation for me was inspiring and left me really pumped up. His presentation was all about how you should approach business in order to be successful and contained some really powerful stuff.
Other notable talks were by Gary Nealon on Diversification and increasing the life-time value of your customers and Justin Brooke on using Twitter as a traffic source for your product.
They also held a "Smartest Marketer" competition during the day where ASMers competed for a prize by submitting a marketing idea that they had seen real results from. The best 9 ideas were brought on stage to present their tactic and then the audience voted via text message to choose the winner. The winning idea was an in-genius idea utilising the power of YouTube – it was such a simple idea that I think everybody in the room had a "ah-ha" moment.
Once again Day 2 had been inspiring and my brain was exploding with ideas. What's more Day 3 had some great speakers still to come that I was looking forward to.
Day 3
After the first two days, the final day of the event had some living up to do.
It did that straight away with perhaps one of my favourite talks of the whole event. It was by Joey Coleman who is an Customer Experience expert and a great presenter / speaker.
He taught us all about the Customer Lifecycle and how to look after your customers and give them such a positive experience that they become real fans of your company, increasing customer retention and your bottom line.
Another great session was with Peter Shallard known in the business world as "The Shrink for Entrepreneurs" who gave a presentation on the importance of taking action in your business.
Something I also really enjoyed was the "Oprah" style interviews that Matt and Jason did. They had couches setup on the stage and in a couple of sessions they brought out some successful ASM students and interviewed them live.
How they got into ASM, what they were doing before and then once they did join and went through the training, what was it that really allowed them to go on and achieve the crazy results they are.
These interviews with students were both great fun to watch and inspiring at the same time.
Summary
The recent ASM Live Event in Las Vegas was perhaps the most impressive thing I've seen in a long while. I came away having gained so much from the event, thoroughly entertained and more importantly I felt well and truly inspired and couldn't wait to get back to work.
I'm not sure when or where the next live event will be held but if you sign up and become an ASMer this time around then it'll be you who'll be attending it or watching it on the live stream. And if this event is anything to go by, it'll be an event not to miss!
Thinking About Starting Your Own Business?
Discover your Secret Entrepreneur Type (there are FIVE of them by the way)... and the Ideal Business Type you should start, based on your personality... goals... resources... and lifestyle you want to live...
What Type of Business Should You Start?