Build a business… not a job
---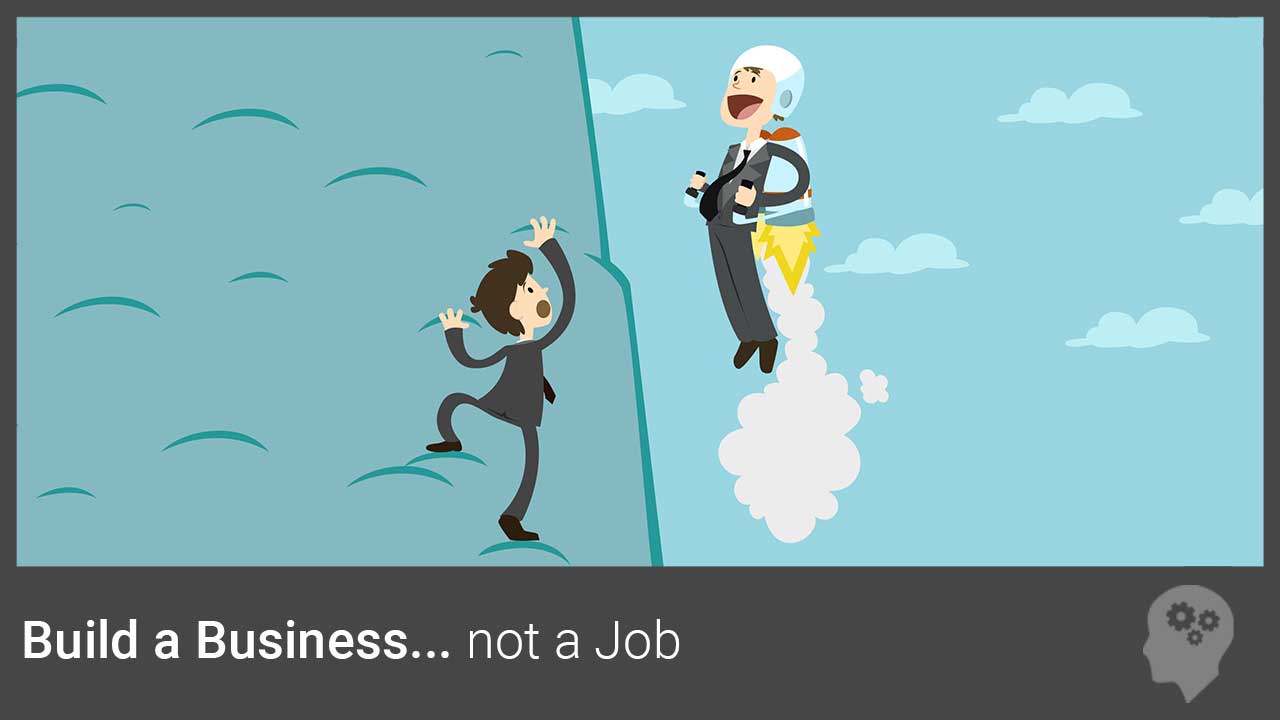 This is a real mistake that I see all the time...
You dream of starting your own business to free you from the day to day grind of your Job. You say to yourself… "RIGHT… I'm going to make this happen".
Great… you're finally taking action and you're over the hurdle that most people don't even get past. Through hard work, you build up a business that replaces the salary from your old job.
But… there's a problem…
You're working 7 days a week just to try and keep up and you can't take time off because if you do the income stops coming in. If you don't show up every day, or you get sick, your business dies!
The business is now stagnant because you find yourself running on a treadmill with no free time to expand and grow.
Do you see what you've done?
You've NOT built a business… you've just REPLACED your Job!
Two very different stories…
There is a right and wrong way to start a scalable business and the key is your MINDSET and the BUSINESS MODEL you choose.
Let's looks at two similar businesses to illustrate this…
Tom's Business
Tom runs an eBay trading business selling Kitchenware products.
He has a couple of products and his sales are doing well, getting about 100 orders a day.
Each day he gets up and the first thing he does is print off his orders for the previous day.
Then for the next 5 or 6 hours he packages and labels up each order to get them shipped out on time.
For the rest of the day he checks on expired listings, adds new listings, checks what his competitors are up to, checks his stock levels and re-orders from his suppliers.
If he gets a spare hour then that is spent answering the backlog of customer enquiries – most of which go unanswered simply due to lack of time.
Tom can't afford to hire any help and he simply has no time to spend growing the business's income… besides he's at full capacity anyhow and couldn't cope with any growth!
He's trapped inside his own business. If he needs time off for sickness or holidays he has to take down his eBay listings and suspend sales.
Tom doesn't have the freedom that being an Entrepreneur should bring… he just has a job that he repeats day in day out.
Emma's Business
Emma runs a business on Amazon also selling Kitchenware under her own brand.
She utilises a service from Amazon called "Fulfilment by Amazon" (or FBA) and gets her supplier to ship directly into an Amazon warehouse.
Amazon store her inventory in their warehouse and when a customer order is received they pick, pack and ship the item out.
The fee Emma is charged for this service is about the same as it would cost her to pay for the shipping and packaging herself not to mention the labour that is saved.
As a result of this Emma's day looks very different to Tom's…
She gets up and spends about 30 minutes checking her order reports while she wakes up with a cup of coffee.
Then she spends another 30 minutes checking on any customer support queries that have been escalated to her by Julie, her customer support assistant who works from the Philippines.
All enquiries get answered within 24 hours and on top of that each and every customer is followed up with to ensure they received their order and are happy.
As a result repeat customers and word of mouth are a natural source of growth for Emma.
From time to time she has to re-order inventory from her suppliers but this is quite infrequent now as the growth in her cashflow has allowed her to place larger and larger orders to be kept in-stock at the Amazon warehouse.
And… whether she gets 100 or 100,000 orders a day, Amazon have the capacity and infrastructure to deal with it.
Emma has built her business with a scalable model.
She has very limited involvement in the day to day running and spends her time on things that actually grow her business… marketing, product range, brand development etc.
Emma can take time out whenever she wants and the business won't grind to a halt.
Although she is the driving force behind her business, it is not reliant on her.
She now owns an asset and her business is sellable if she ever wants to cash in.
How to do it the right way
As an entrepreneur you have to have the right mindset and use the right business model to build a scalable business.
Inevitably you have to do day to day tasks to start with, firstly out of necessity as your business starts from nothing but also to learn the task and understand what's involved.
But with every task you should be asking the question "can somebody else, a service or software tool do this for me and free up my time?"
9 times out of 10 the answer will be yes.
Then you simply need to establish the process, which is nothing more than performing the task yourself for one final time and writing step by step instructions as you go.
By systematizing the task you ensure whoever takes over will perform the task consistently and how you want it to be done.
As your business' income grows, you can afford to offload more and more of the day to day running.
This is where the real freedom you have been craving kicks in and where you can really start to be an Entrepreneur.
Spend your time doing what I call the "money tasks"… growing and expanding your business.
Any task you do should have a direct impact on the bottom line of your company.
If you approach your business with this mindset then you can build something BIG, something that gives you freedom… after all that's why you did it in the first place… isn't it?
On this free-to-attend class... we'll show you the 3 Most Powerful Secrets we've figured out over the past 10 years… to Start Your Own Business… and achieve REAL freedom… not just FINANCIALLY… but also to give you TIME… FLEXIBILITY… and CONTROL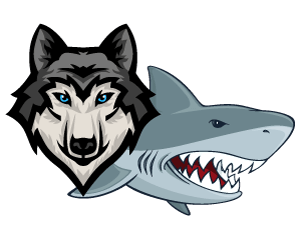 SECRET #1
'Wolf' vs 'Shark'
The difference between 'Wolf' & 'Shark' products… and which is the secret to building a business worth $1,080,000 in just 18 months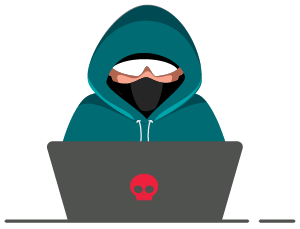 SECRET #2
Supplier Hacking
How to ethically hack the market leaders... to steal their ACTUAL high quality & reliable suppliers... and get them to make YOUR product too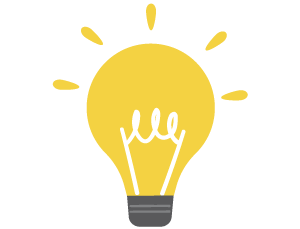 SECRET #3
The Game Changer!
The one thing we discovered... that finally set us free... and reduced the time taken to run our business from 98 hours a week… to just 5 hours
P.S. this is a free training... there is no cost... but only available for a limited time